"Amchi Aai Tumchi Aai, Veermata Jijabai"

VJTIan's Mantra
Welcome to VJTI!
After lots of studying and achieving a decent rank, you have landed here. Now, what next? This blog will guide you through most of the fun parts of being in VJTI.
Quick Campus Tour
First things first, you will be sleeping through online classes. Hence missing out on the gloriously ancient and equivalently vandalized campus' tour. So let me give you your quick tour. (P.S.- only significant locations from the eyes of a VJTIan are mentioned here). After entering the college through the main gate, the statue of Veermata Jijabai welcomes you. Going down the left alley from the statue, you will see, har Sukh Dukh ka solution, Canteen.
Yaha ka Ragda Samosa nahi khaya to kya khaya😋.
In the canteen is another door, bringing you into the heart of our college,
Quadrangle
aka Quad. This place is the best hang-out spot on any given day or time. Most of the events in every fest happen here. You will see the stage on one side and steps on the other in the Quad. The last remaining side is the CCF(computer lab) and right above it is the college's new library. The gate on the right of CCF leads the great place of chilling and doing almost anything, called the Study Space (so-called). Here you don't study, you are either completing assignments or having fun with friends.
A view from above the canteen👆. Yes it's
Quad🥺
, the right side is the Stage and another building is CCF.
This is canteen👆, you can find me somewhere around here or at the Stage through the window behind the only guy you can see in the photo.
P.S. Canteen walls are repainted with Fictional theme.
Around VJTI
The whole campus can be reached from Matunga, Dadar, King Circle, and Wadala local stations. The locality of VJTI is astounding. It is one of the four along with ICT, Don Bosco, and Khalsa College sharing a common road. Poddar College is also close to VJTI. A funny fact, VJTI security guards will strictly humiliate you for ID cards, whereas ICT guards are chill AF and allow student looking persons to enter their campus. We usually go there for a better canteen and some greenery🤫. Hostilities often visit the ICT canteen for Raat ki Chai. For foodies, VJTI is surrounded by Naturals, HangOut, DP's, Chai Sutta, Tanduri Frankie, etc but trust me you will like Anna's Medu vada more. around the college always have weekly or so offers.
Fast Facts
Above meme applies exactly as it is in VJTI. We are Engineers, we can cover whole semester's portion in just one night! (It's true). Don't worry about pointers, let me tell you an explicit number,
"8"
. More than that is practically useless. I would suggest working on yourself and exploring the college communitites.
Ragging in VJTI is strictly prohibited, Jann Hith Me Jari. Instead, you will never realize when your seniors became your buddies. VJTI has an unofficial Instagram
Confession Page
@vjticonfession
. Visit it for the spiciest gossips. A thing to keep in mind is, the confessions though are not always true except for genuine proposals since they are often anonymous🧐. To know if the confession over you is genuine, you would have to be a detective.
Some great words from my friend-
Pyar Mahobbat dokha hain,
Majje karlo, Mauka hain.

Though localites are not allowed to stay over in the hostel, you can always hang out with friends in their room and get the fun part of being one of them. For jamming with friends or bragging your talent to classmates, the Stage in the Quadrangle is the best choice.
Fests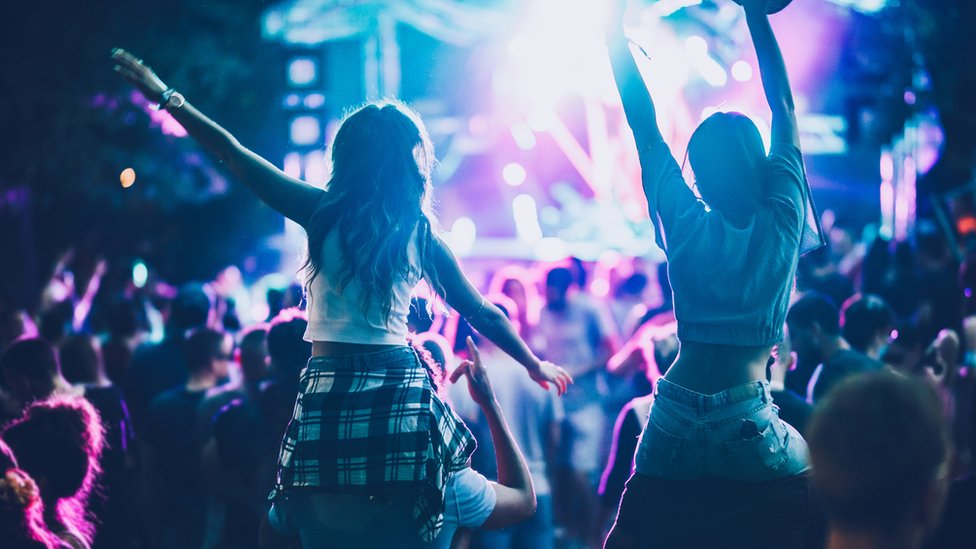 Technovanza
the extravaganza of techies, is the technological fest with a footfall of around 80,000 and increasing and people all over the world have recognized it.
Pratibimb
the cultural fest of VJTI have DJ nights, EDM concerts, and many more events.
Rangavardhan
, मराठी संस्कृती, मराठी प्रथा-परंपरा जपण्यासाठी मराठी कलोत्सव – रंगवर्धन is a profound festival focused on marathi culture.
Enthusia
, Asia's fourth largest sports fest is similar to Chhichhore's GC where students accross varient colleges compete for around 30 different sports.
Every fest lasts about 3-4 days (Enthusia takes around 2 weeks) but their plethora of events are carried out through out the year. All of them have a very astonishing series of Guest Lecture Series.
Committees
All aforementioned fests have a student-organized dedicated committee, with minimal teacher influence. They work throughout the year hosting lots of events, but they are not the only ones. We have
1. Community of Coders(CoC)
2. DSC (Google supported Developer Students Club)
3. Entrepreneurship Cell(E-cell)
4. Society of Robotics
5. Automation(SRA)
6. Vastra
7. AeroVJTI
8. Sthapathya
9. Enactus
The members of all these committees work consistently for their betterment. DSC VJTI is also one of these. All committees are driven by enthusiastic and interested students of VJTI.
Let's get Coding!
Almost everyone wants to get into CS or IT branch. But not being in these branches doesn't mean you cannot become a developer. All the circuit branches (CS, IT, Tronics, EXTC, Electrical) end up giving interviews together on the D-Day to IT companies.
There is no hard and fast rule that you should be starting with a specific language though I would suggest you to learn C++ as first language. Many people opt for Python but C++ will give you a very good hand over many concepts like basics including data types, loops, pointers, then Object Oriented Paradigms (OOPs), data structures, etc. Shifting from C++ to Python is easy but vice versa is terrible at times. Whatever language you choice at first, make sure it support OOPs. After getting hands on with one or more languages, you can select a domain which fascinates you the most. Web Development, App Development, AI/ML, Blockchain, even Robotics, Automation, Game Development, AR/VR... the list is quite long.
To start learning, a beautiful blog written by my senior friend about Coding is added below:
A Guide to Coding Placements
It has all the necessary resources and complete guide to go from starter to master.
If you have any doubt or feel stucked even after Googling, you can always ask seniors, friends or put it into common WhatsApp groups and someone will definitely be there to help. During the journey, you will face many many problems and it really feels intimidating sometimes. Hence motivating yourself persistently is the key to success here.
Let's discuss trade
Being a VJTIan you are supposed to become a good Engineer and a good person, not only a scholar student. At the end of your college life when you would potentially be pursuing your career opportunities. Looking back, you will find only memories and not marks. Marks are important but not over experience and fun. So be sure you make a lot of friends and create infinite unforgettable memories. Join the committees that excite you, work with them, and learn where you can. Everything in VJTI teaches you something, provided you decide to learn from it. Remember one thing, feel free to contact and talk to anyone you are interested in. Once I asked a random senior for a calculator, and then we ended up being nice friends. You won't realise when they would become your buddies.
So the moral of the story is to explore stuff, interact with everyone, join committees, participate in all events, create memories, and just
Aag Lagado!
If you found this blog informative, leave your reviews about the blog and this website, in the contacts section at the top and bottom of the page.